Sponsors
The organizing committee of the 19th EAWE PhD 2023 seminar would like to warmly thank the sponsors of the event.
As a pioneer of wind energy technology and a partner of the energy transition, ENERCON specialises in the turbine and technology development, production, sales and servicing of onshore wind energy converters. Pursuing its mission of 'Energy for the world', ENERCON has driven sustainable energy generation from onshore wind since 1984. Thanks to its innovative wind energy converter technology, high quality standards and a total installed power of more than 59 GW, it is one of the world's leading manufacturers. Around 13,500 people work at administrative, sales, production and service locations worldwide for the wind energy converter manufacturer with headquarters in Aurich (Germany).

 Jörss - Blunck - Ordemann GmbH (JBO) is an engineering office with over 60 years of history. It is active in preparing and examining structural plans in buildings, civil structures, offshore structures, property planning, and structural supervision. While the areas of construction and civil engineering have been represented since the beginning, the field of renewable energies, especially offshore wind energy, was introduced by Dr Lüddecke, who joined the company in 2014. With over 70 engineers and other employees, the engineering office is well-positioned for various tasks, from the first drafts to the initiation, engineering, construction, and then supervision. We are looking for new colleagues with an interest in our areas of expertise for long-term support of our company. With the strong roots in Hamburg, Germany JBO is now active worldwide.

Ramboll is a global architecture, engineering and consultancy company employing more than 17,000 experts. Our presence is global with especially strong representation in the Nordics, UK, North America, Continental Europe, Middle East and Asia Pacific. We constantly strive to achieve inspiring and exacting solutions that make a genuine difference to our clients, end-users and society at large.
Ramboll is a global leader in wind energy with over 30 years of experience. We leverage our network of more than 500 wind experts to deliver innovative and sustainable solutions that combine global perspective with local expertise. With our multidisciplinary capabilities, we offer a full range of services that cover the entire life cycle of a project, from planning and project development to design, procurement, implementation and follow-up on operation, maintenance, and finally to decommissioning.

As Germany's leading and globally operating company in the commercial as well as technical management of wind farms and solar projects, wpd windmanager engages 520 employees. Worldwide, wpd windmanager manages 507 wind farms with 2,721 wind turbines, 78 solar farms and a total capacity of 6,011 megawatts. For more than 20 years, investment companies, public utilities, operators and investors have already relied on the company's profound expertise. In addition to Germany, wpd windmanager is operating in various other European countries, in South America and in Asia. The company is growing: new locations and markets are being added continuously. Currently, wpd windmanager has 19 locations in 10 countries.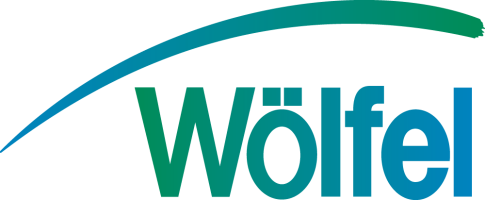 From structural health monitoring including ice detection to dampers for tonalities and vibrations – Wölfel offers proven solutions to increase yield and optimize lifetime extension. We are experts in vibration and signal analysis, provide information on structural damage, lifetime consumption and the associated potential continued operation, monitor material fatigue and help to meet legal requirements in the field of noise emissions.